Beautiful, fascinating, protean, frank, outspoken, with a big heart, it is one of the most popular places in the world.
Traditional dishes of Ischia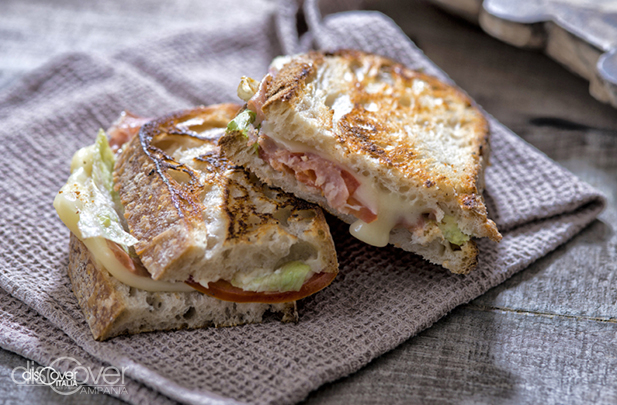 I make myself a present. The Zingara, famous sandwich of the Ischitan nightlife.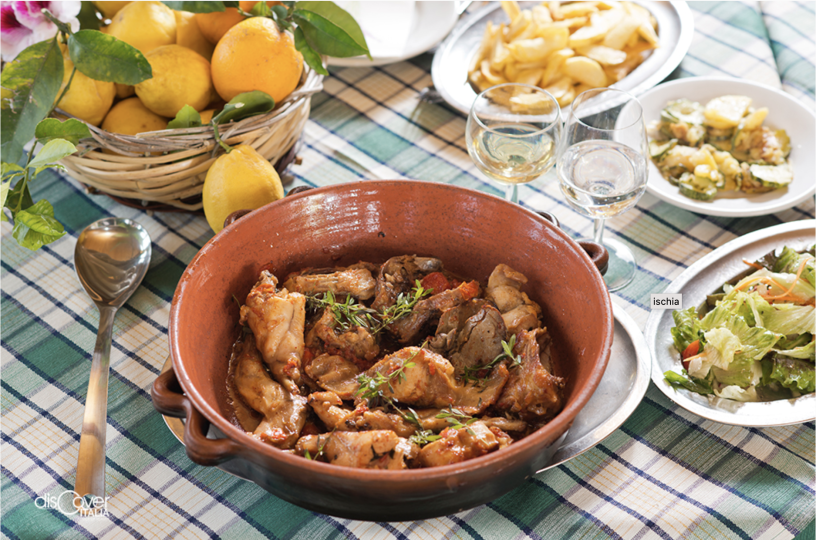 On the island, the typical dish always present at Sunday lunch is linked to the peasant tradition, to the breeding of rabbits, widespread since the most ancient human settlements.
Top of the Taste
(Taste)

The "Dolci capricci" (Sweet whims) pastry shop keeps the promise of its name with the temptations in the window.

(Taste)

Mediterranean atmosphere, recipes taking into account the tradition and seasonality of every fish product, in September it's time for mahi mahi.

(Taste)

Dish of the month, aromatic fish fillet made with local products changing daily.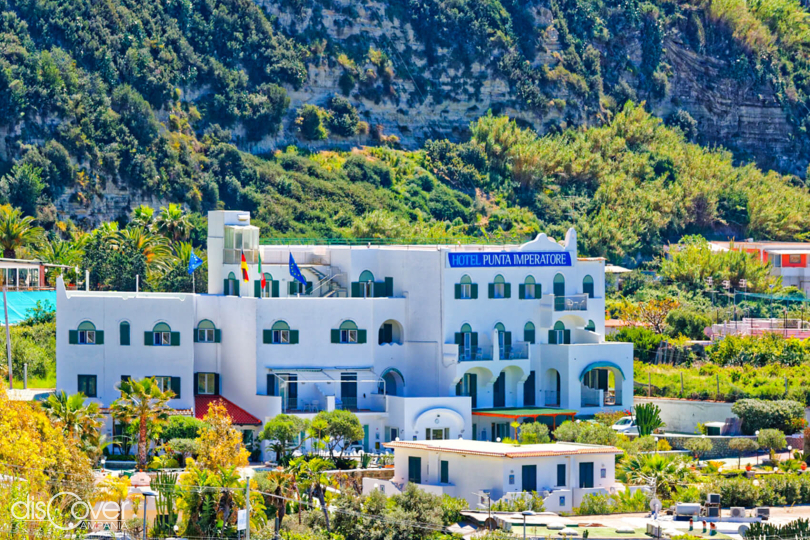 The sea can be admired from every corner of the building, from the sunny terraces and blooming gardens.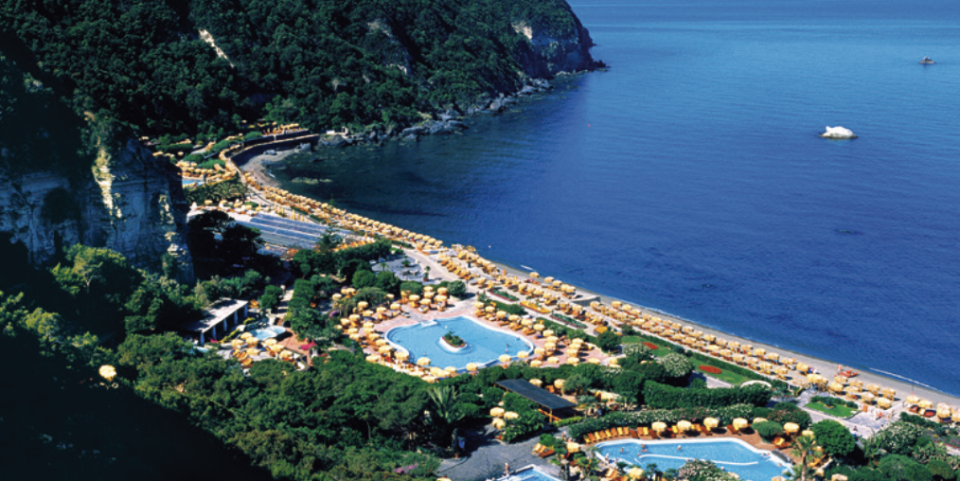 The park is located in the beautiful bay of Citara, where 22 curative thermal pools have been built according to the most modern dictates of medicine and technology.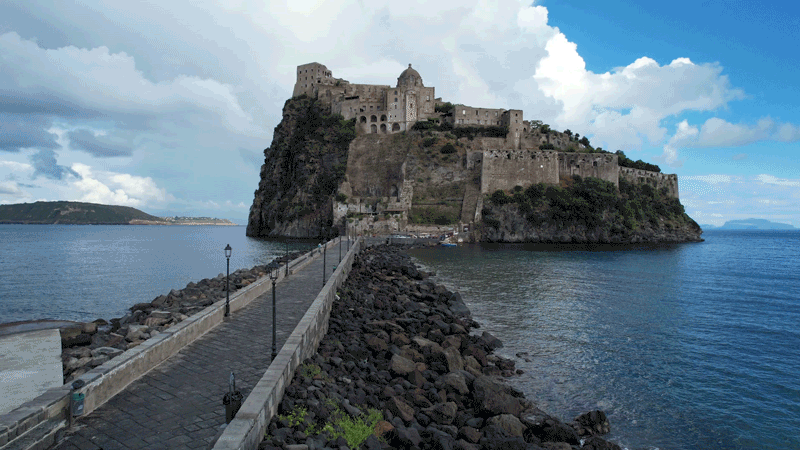 Behind the walls built by the Aragonese who made it inexpugnable over the centuries, the Castle contains the synthesis of the history of Ischia from the Middle Ages to 1809, when it was abandoned by the population and transformed into a prison by the Bourbons.
Beautiful, fascinating, protean, frank, outspoken, with a big heart, it is one of the most popular destination in the world.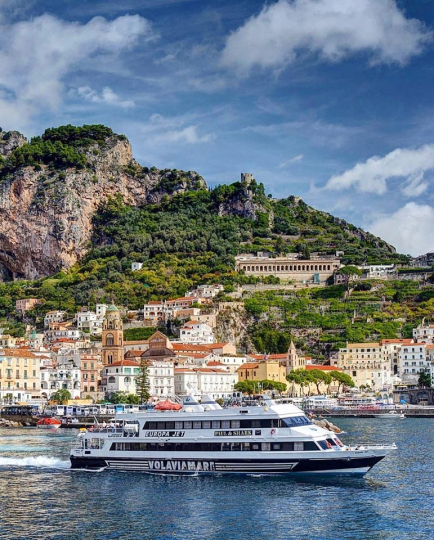 With the comfortable motorboats of Alilauro Gruson you can reach the docks of the most famous tourist resorts of the Campania's coast, enjoying incomparable landscapes along the routes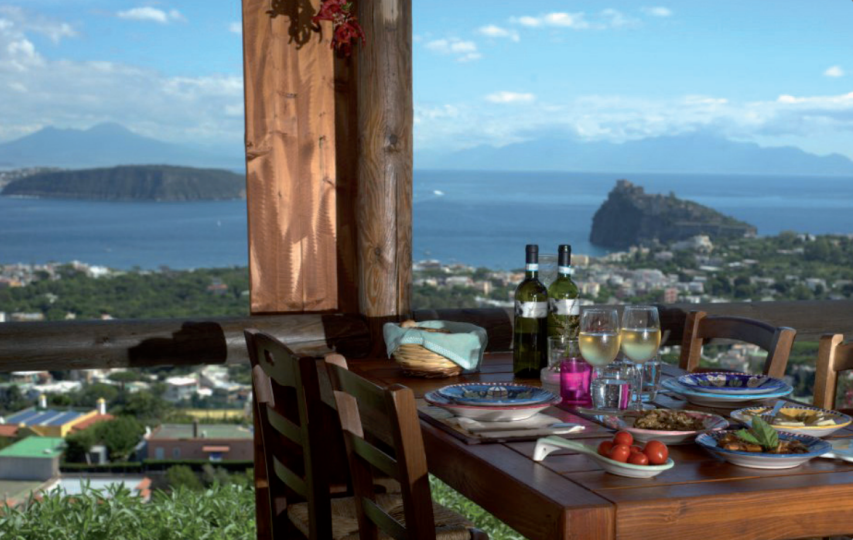 The structure has a very panoramic and exclusive terrace.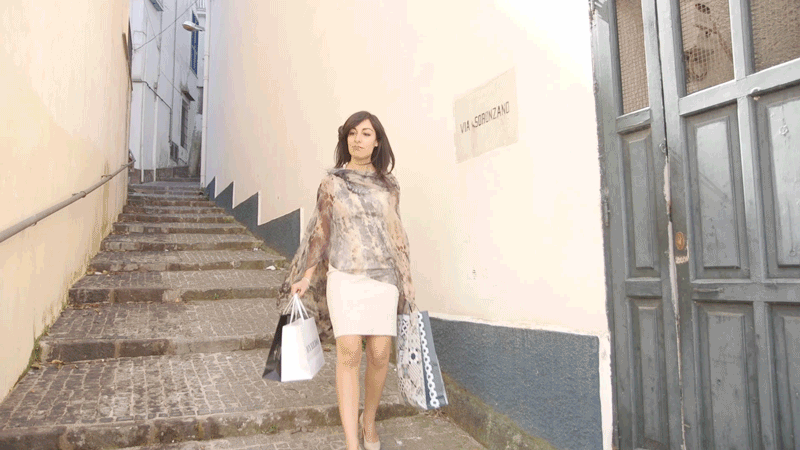 among ceramics, typical craftsmanship of the island from the time of the ancient Greeks, the intertwined baskets, beauty creams, renowned wines, perfumes, honey, popular liqueurs and much more.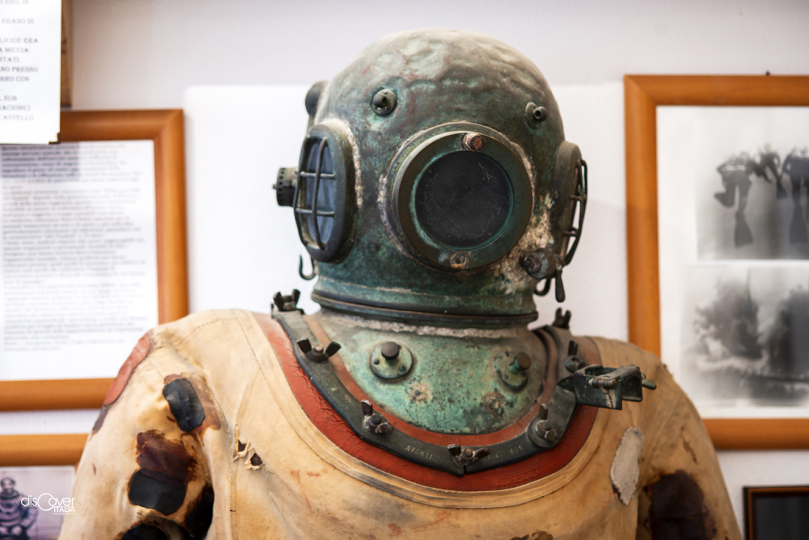 In the heart of the hamlet of Ischia Ponte, already Hamlet of The Sea in the Middle Ages, the rooms of the 18th century Palazzo dell'Orologio tell in all its complexity and diversity the deep bond that in history has linked the people of the island to its sea.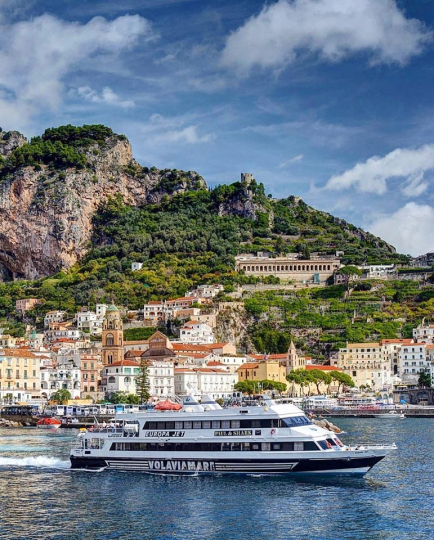 With the comfortable motorboats of Alilauro Gruson you can reach the docks of the most famous tourist resorts of the Campania's coast, enjoying incomparable landscapes along the routes